FAQs
What is this?
This is a digital training center for Ambriza servers Team.
How it works?
We will take a fun ride through different stations to upskill work dynamics.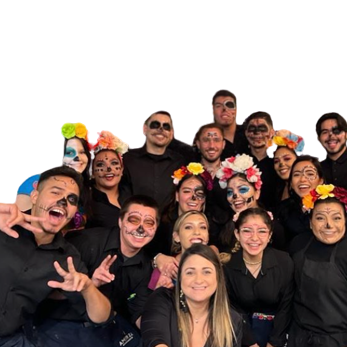 Why join us?
Hospitality is an exciting world with nice rewarding, get close to it with us.
The Ride
We are serious about turning food service into an authentic social experience. Our VW Kombi will give you a virtual tour of the kitchen, so that you can see how we create our dishes.
Test Center
After The Ride, you should be ready to show off your skills and knowledge at the quiz center. We invite you to take a test there so that we can see how well you are prepared.
Break down barriers
Eating out isn't just about the food. Did you know that restaurants can also provide a range of options and opportunities for professional development to support your unique needs and passions?
Wellness supporting
We believe that work should be more than just a place where you show up for the day. It should be an environment that actively supports your physical, emotional, and mental wellbeing!
Tailored experiences
Public speech? It can certainly be a daunting experience, but it's also incredibly rewarding! Not only do you get to share your ideas and insights, but it can also help boost your confidence in yourself.
Feel at home
We are dedicated to serving our customers with passion and a sense of teamwork. This strength comes from the individual contributions of each member. We feel like home here and work together as an amazing family.
Our DNA
When you have a culture crafted out of your values and belief system, you build a loyal company willing to go the distance on your behalf. This is the idea of conviction.